Hey there.
I'm using the following control panel overlay on my MK2 cabinet, with an eye towards emulation.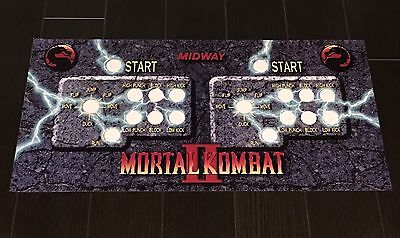 Right now, I'm using a CPS-1 style kick harness to plus buttons 4,5,6 to the MK2 board (as it was designed to be plug-n-play in a 6-button SF cabinet).
Ideally, I'd have a kick harness with LP, Bottom BLOCK, LK, and RUN connected per player. This is 2 too many buttons for the regular ARPICADE kick harness.
My question is, would I be able to manufacture a harness (similar to the NBA Jam harness) that allowed me to have these additional 4 inputs per player and then re-assign these button inputs to something reasonable in MAME.
It seems like it should, but I'd like to verify before buying. I know in MAME I can re-define, and I know in FBA I can enable remapping and have custom files, as annoying as this is.
Just wanted to make sure this would work.
Thanks,
Steven